Description

This product represents an AC - DC voltage source with mains voltage supply of 230 V, alternating current, which offers an output voltage of 12 V, stable, in direct current, at a maximum current of 15 A.
The voltage source works in switching and has a very good efficiency, so it dissipates very little heat. Also, the ripple is very small and the source is suitable even for the most demanding circuits, which need good precision of the supply voltage.

Technical Specifications
Input voltage: 85 V - 264 V AC;
Input voltage frequency: 47 ~ 63 Hz;
Output voltage: 12 V DC;
Maximum output current: 15 A;
Power supply surge protection;
Output voltage adjustment by + -10%;
Over current protection starting with 115% with self recovery;
Over voltage protection from 115% (for output voltage);
Start time: 300 ms;
Supply voltage rise time: 50 ms;
Output voltage hold time when supply voltage is interrupted: 80 ms;
Operating and storage temperature: -10 ~ +60 degrees Celsius;
Operating and storage humidity: 20% ~ 90% RH;
Dimensions: 200 x 98 x 42 mm.

Instructions for Use
1. Connect the switching voltage source to a 230 V 50 Hz mains.
The source is supplied from the 230 V mains via the pins marked in red " L " and " N ". The third pin from left to right is used for grounding. A Philips (star) screwdriver is needed to connect the wires to the source.
CAREFUL!!!Once you have connected the wires, make sure that they do not short-circuit to avoid possible accidents.
CAREFUL!!!It is mandatory to make sure that no current flows through the wires used for power from the AC mains when you connect them to the source because there is a risk of electric shock, which can have serious consequences.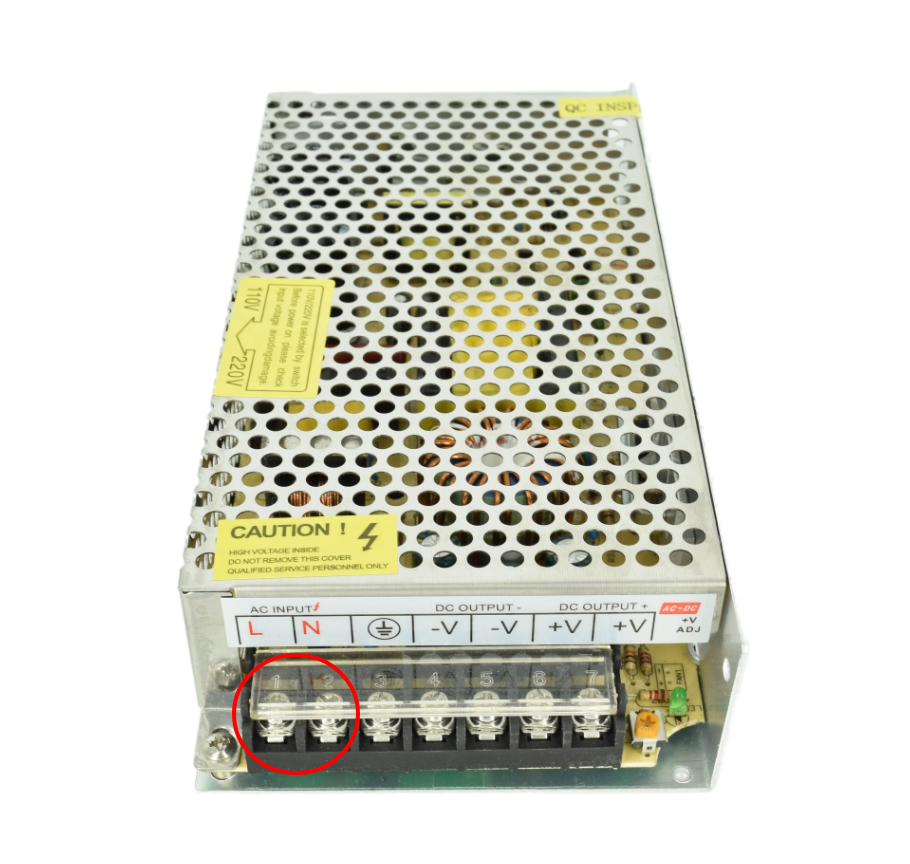 2. Connect consumers to the DC outputs.
The pins marked with "-V" (circled in red in the image attached below) represent GND, and the other 2 marked with "+ V" (circled in blue) represent VCC. Connecting a consumer involves using a "-V" pin and a "+ V" pin.
CAREFUL!!! Respect the polarity so you risk destroying products that do not have protection against reverse polarity.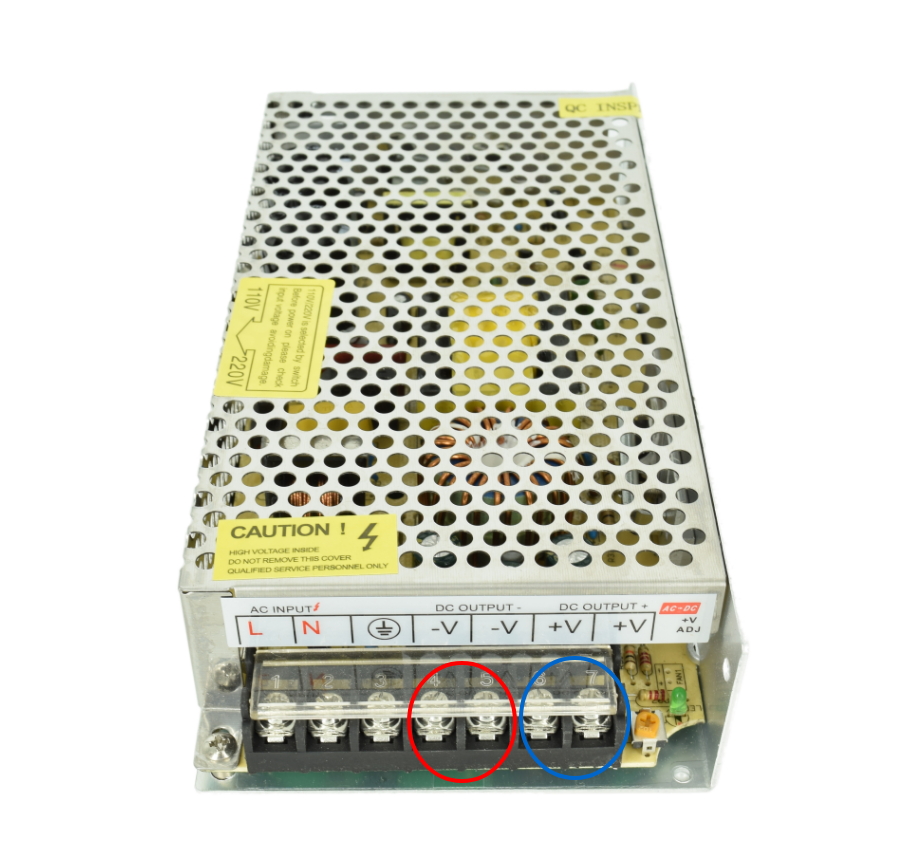 3. Power the 230 V source.
Once you have connected the power wires, but also the consumers, you need to make sure that the wires do not short-circuit. There is this risk because the distance between the pins is quite small. Now you can power the source, and your consumers will be powered by 12 V.

Don't delay. Buy today.